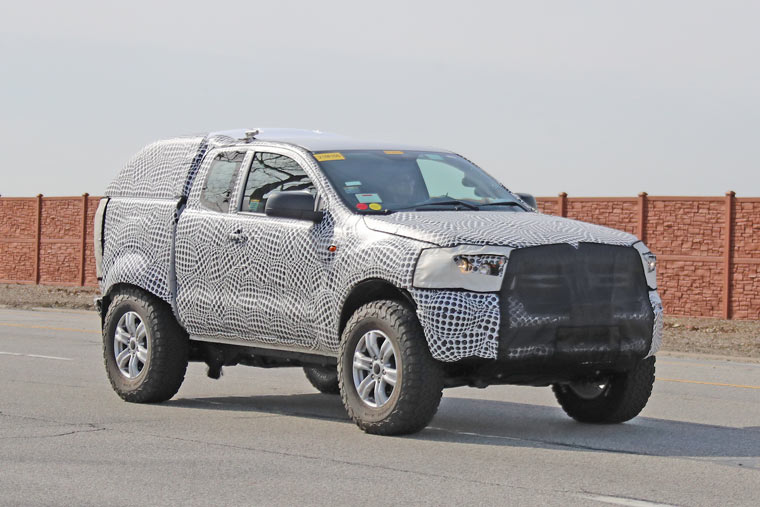 Best Look Yet at Bronco Mule
Plush Microfiber Towel Caught testing in Dearborn, Michigan, the Bronco mule wears light camo over a cobbled-together Ranger T6 body. Recently, the Bronco has been seen testing with the Jeep Wrangler and Toyota 4Runner, but it has been a task to capture them all in one image since they've been leaving the proving grounds at different times.
The Bronco will have body-on-frame construction, and unlike the Ranger, will have a coil-spring solid axle in the front and back. According to sources, the Bronco will have Dana Spicer AdvanTEK axles with a Dana 33 up front and a Dana 44 for the rear. The axles will be assembled at a new facility in Toledo, Ohio, and is located right down the street from the Jeep Wrangler plant. For cost reasons, the F-Series' aluminum construction will not make its way to the Ranger follow-up or the Bronco.
The Bronco is expected to share the Ranger's 2.3L turbocharged four, paired to the new Ford/GM 10-speed automatic transmission. A hybrid powertrain is rumored to be part of the lineup as Ford goes all in on hybrid availability throughout its product portfolio.