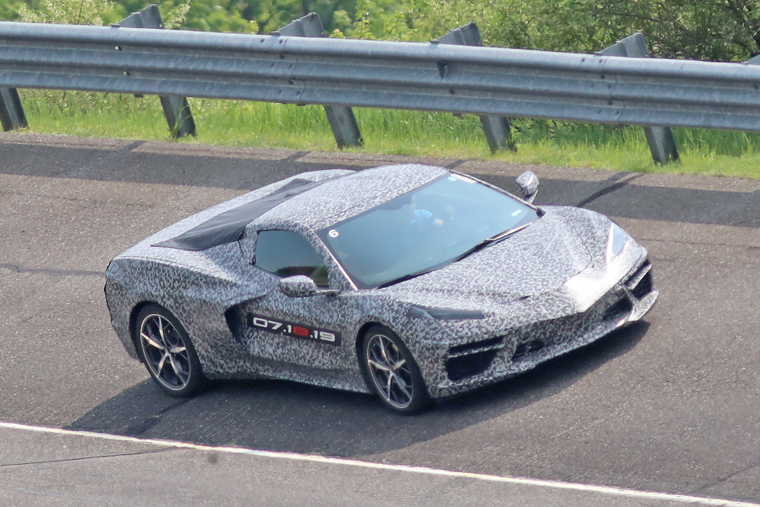 Corvette C8 Caught In Base Trim
Plush Microfiber Towel This is the mid-engine Vette track testing and also a first look at a near-production prototype without an aero package (no spoiler, no front splitter), presumably the base model.
The mid-engine Corvette will undergo a landmark change in philosophy, as Corvettes have always been front-engined, rear-wheel-drive sports cars. Chevrolet has studied the idea of a mid-engine Corvette at several points in the nameplate's history (and in fact, a mid-engine Corvette program was approved in 2007 but shelved due to GM's 2009 bankruptcy).
The Vette was originally expected to use GM's upcoming twin-turbocharged 4.2L V8, but there are now rumors that it will borrow the 6.2L LT1. Transmission is expected to come from a DCT unit, with lightning-fast shifts, and according to Car and Driver, "Tremec's TR-9007 seven-speed DCT will be the one and only transmission available."
Chevrolet has also trademarked the name "E-Ray," which likely signifies that an electrified version will be available as well. This could come in the form of a plug-in hybrid or possibly even an all-electric version in the vein of the Audi R8 e-tron.
GM has announced an $800 million investment to be designated for the Bowling Green assembly plant, which is likely tied to the introduction of this car.