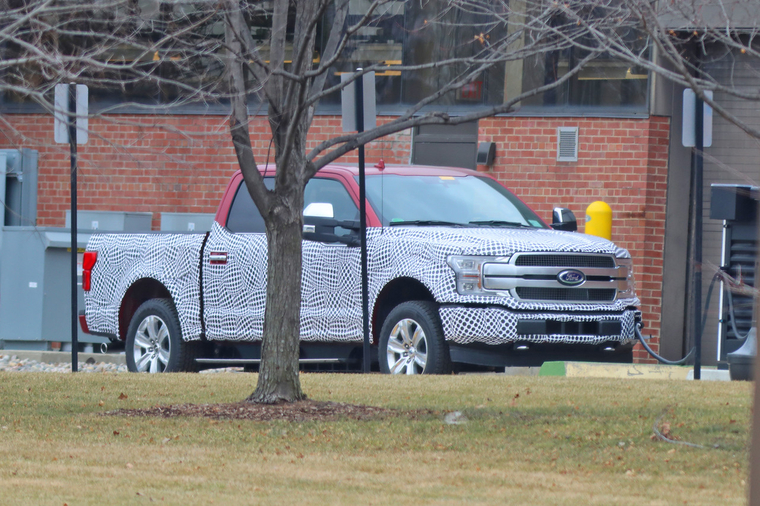 Electric Ford F-150 Caught for the First Time
Just a few weeks ago (January 16), Ford President of Global Markets Jim Farley informed investors that a battery-electric F-150 was in the works. Here are its first exclusive shots.
Although there's only a single angle (due to where the vehicle was parked), it can be confirmed that this is an F-150 EV (note that this is likely an early test bed for the electric powertrain, and the F-150 EV that comes to market will be significantly different). First, the vehicle is plugged into a charger via a charging port located on the lower front portion of front bumper (this location likely won't make it to production though). And second, the body of the F-150 clearly sits slightly higher due to the batteries being located underneath the cab. There is an exhaust tip on the back of the truck, but it's probably just a clever disguise to throw off the untrained eye.
Polisher Holder Price At this point there are no details pertaining to battery power or the size of the battery pack, but Ford is paying close attention to the R1T concept recently released by Rivian, and Tesla's endless promises of an EV truck.