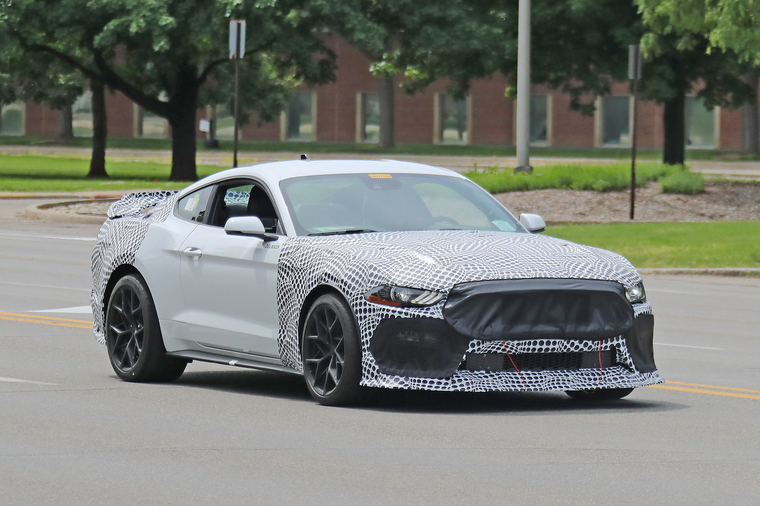 Ford Mustang Mach 1 Caught With Bullitt Interior, Six-Speed Manual
The Ford Mustang Bullitt is set to be sunset after the '20 model year, and its replacement—the Mustang Mach 1—is set to arrive for 2021. These shots give the most comprehensive look at what to expect when the Mach 1 hits dealers.
This Mach 1 prototype wears thin camo front and rear and matches the recently teased shots of the Mach 1 even down to the rims. These shots get weird though on the inside. Where you'd expect to see a Mach 1 steering wheel logo sits a Bullitt badge. On top of that, the six-speed manual shift knob from the Bullitt is clearly visible. It's assumed that these are just carryover parts used for the prototype, but it's still interesting to see that they raided the Bullitt parts bin.
The Mustang Mach 1 will come equipped with the 5.0 (rumored by sources to be pushing 515hp and 450 lb.-ft. of torque), and will feature a six-speed manual. It will launch for the '21 model year. Expect an official debut near the end of 2020.