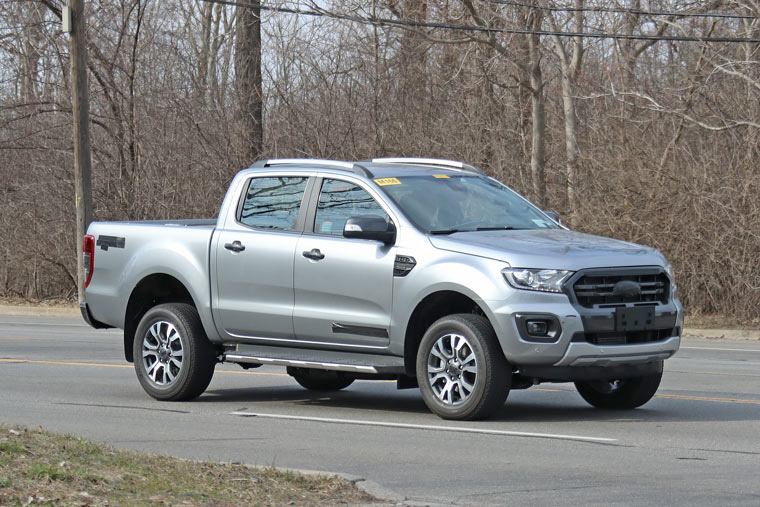 These are photos of a Ford Ranger prototype testing around Ford's headquarters that could foreshadow a diesel version of the midsize truck for the U.S. market.
From the outside, the model looks just like any current T6 Ranger (except for the roof rack), but take notice of a few components, including the strange-looking equipment under the truck, and something in its bed, just behind the cab.
According to sources, the metallic items in the bed Orange Thick Drying Towel are actually the truck's exhaust fed by catalytic converters that, in this case, are the strange-looking items beneath the vehicle.
So, it's assumed that this is a powertrain mule for a potential diesel version of the Ranger destined for the U.S. market. The engine under the hood is probably a 2.0L single turbodiesel. This engine is offered in foreign versions of the Ranger, where it's rated at 158 hp and 284 lb.-ft. of torque. Ford also has a more powerful bi-turbo version of this engine (seen in the overseas Ranger Raptor), but this mule is not likely to have that engine.
A potential diesel-powered Ford Ranger would fight the diesel-powered Chevy Colorado in the United States.