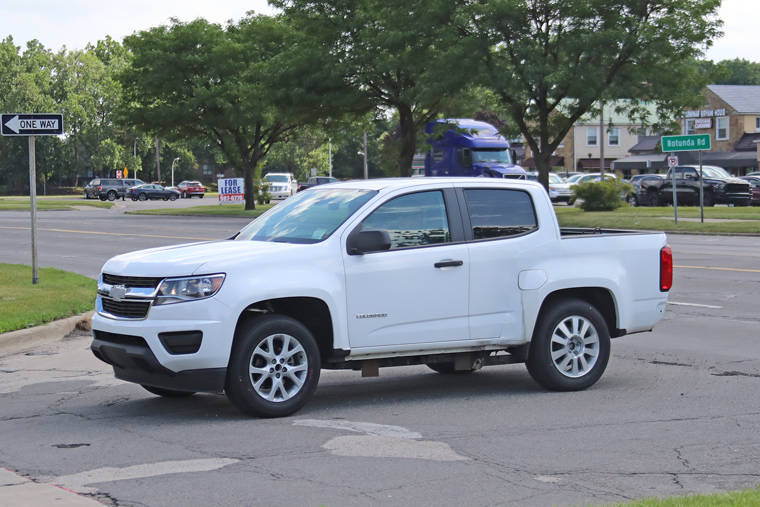 Mystery Colorado Mule Caught
Last week, shots surfaced of a purported Bronco/Courier mule disguised as a Chevy Colorado. Unfortunately, this is not believed to be the case.
These are photos of that same mule, although this time it had its front bumper attached. However, it didn't feature the yellow identification tag that is seen on virtually every Ford prototype windshield. Second, the truck featured a five-lug setup, not six, like the earlier Bronco mules (and the Ford Ranger). Finally, the supplier that the vehicle returned to is known for testing other brands at the Ford Dearborn Proving Grounds (e.g. Mahindra, Ssangyong, Tata, Karma).
It could be countered that the earlier prototype was caught testing with an Everest, but unfortunately, that was probably just a coincidence, Foam Polishing Pad in Europen as you never know what kind of prototype you'll be behind on Oakwood Boulevard. The identification of this mule is unknown; however, it is believed that it is not a mule related to the Bronco's development.